This site started out as a project to collect under one web umbrella my diverse interests and the various pies in which my finger can be found, but it's now dedicated solely to my musical activities.
Having played trumpet with the Zenith Hot Stompers for 23 of the band's (then) 42 years, I resigned in February 2005. I no longer play 3rd trumpet in the 11-piece band Harlem, which is now defunct owing to the unwillingness of promoters to pay realistic fees, but I still play 2nd trumpet in Dave Moorwood's Big Bear Stompers, lead a 'Condon-style' band called Kaminsky Connection and play in ad hoc trios or quartets, usually backing singer Judy Eames. In addition I frequently dep with local bands, and in 2011 I joined Chris Pearce's Frenchmen Street Jazz Band, which I remained with until September 2012, when a totally unexpected heart problem put me in hospital for five weeks. I've now returned to full health (and am looking for gigs!).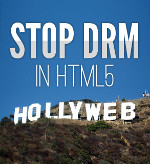 I was a professional computer programmer for many years; these days my addiction to computers finds expression in designing websites, mostly for musicians and other struggling artists.
My browser of choice is Firefox. I try to make my sites compatible with other browsers, but I can't guarantee this. In particular, I make no attempt to cater for the infamous IE 6 - life's too short - although surprisingly it does handle the videos satisfactorily provided that you have an up-to-date version of Window Media Player. If you use any version of IE lower than 9, you probably won't see any nice rounded corners, for instance. Your choice. If you have any comments on this or any other aspect of this site, send me an .
"Try again. Fail again. Fail better." - Samuel Beckett